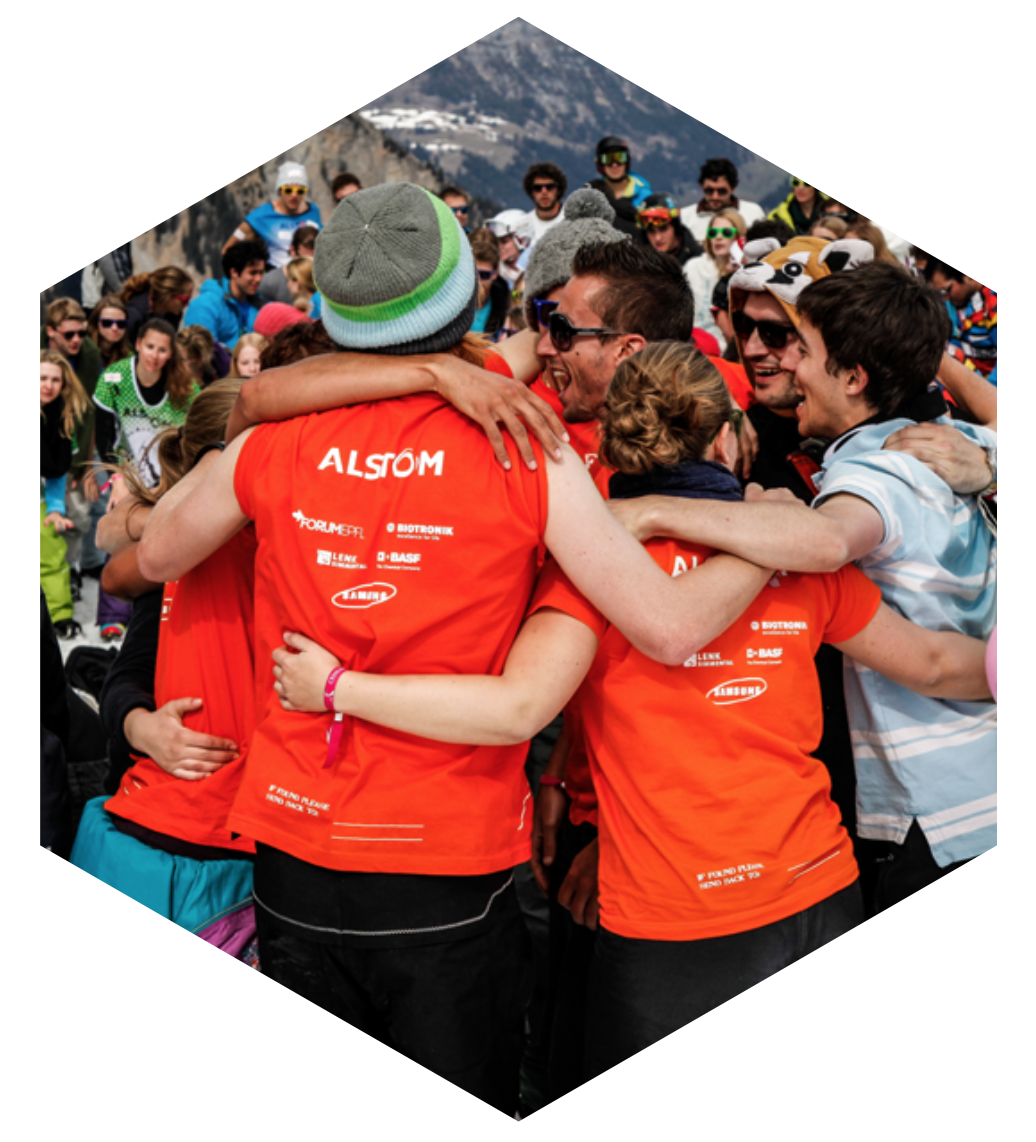 Far from being a simplistic ski tournament week-end, the Challenge of the EPF reunites since 1991 in a sportive and brotherly spirit more than 400 students issued from both schools, EPF Lausanne and ETH Zurich.
The participants qualify during various events organized within the two schools, based on their sports performances as well as their dexterity and their team spirit.
50 students from ETH Zurich and 50 students from EPF Lausanne are then gathered in a reserved ski station and battle intensely during 4 days.
Supported by more than 300 ex-participants, alumnis, professors and sponsors, the Challengers engage in ski slalom, boarder-cross, and take part into numerous jovial challenges in order to win the maximum number of points for their school.
At the end of the week-end, the famous trophy of the EPF Challenge is awarded to the institution which won the most points.

EPFL and ETHZ alternately organize the Challenge. The Challenge 20 organizing committee consists of fourteen students from EPFL and two from ETHZ. Everything for this event is done on a volunteer basis.
On this website you will find all the necessary information regarding Challenge. If you want to see some picture of the Challenge, do not hesitate to go checks our Facebook or Instagram accounts (link on the right).
If you have any questions, please do not hesitate to contact us.